Get Out of the Boat
A Bible-Based Business Virtual Retreat, April 30, 2021
Want to be successful as a believer in Business?
Come apart. Be refreshed and re-focused.
Find new confidence and clarity for your business as worship.
11am-7pm ET, April 30, 2021

How would it feel to have an unshakeable clarity in what God wants for you and for your business?
To be able to have a system for making decisions with your faith and God's plan for you in mind?
To be bold with your faith - even in business settings - without offending?
To step when God says "Step out" without fear of judgement?
As a Christian in the marketplace you CAN grow your business while being true to your faith without being cheesy or annoying.
As a donation-supported missionary turned six-figure business owner, I have spent the last 6 years teaching small business owners from all niches imaginable how to overcome their fears and grow their businesses with confidence by the power of the Truth.
I want to help you run your business with this same confidence and get results.
Not the woo-woo, self-absorbed, "I'm all that" kind of confidence...
But the confidence that comes from truly knowing God as the owner of this thing, and doing business WITH Him, not apart from Him.
Join me for the one-day virtual business retreat that dives deep into what it means to get out of the boat, and walk WITH God to be successful in today's marketplace.
At the retreat you will:
⭐️ Discover God's heart for you and your business. He wants you to succeed!
⭐️ Embrace your uniqueness as the key to greater sales as a believer with a business.
⭐️ Clearly define your position and "job description" according to God's terms.
⭐️ Learn how God's principles give the clarity, confidence and vision needed for growing your business.
⭐️ Discover how "doing business" can be an act of worship - and SO much more!
This one-day training will allow you to come apart, be refreshed, re-focus and hear from God is a greater way through the interactive teaching and experiences provided, so that you will be equipped to walk out your faith with kind boldness in today's marketplace.

What are others saying about this training?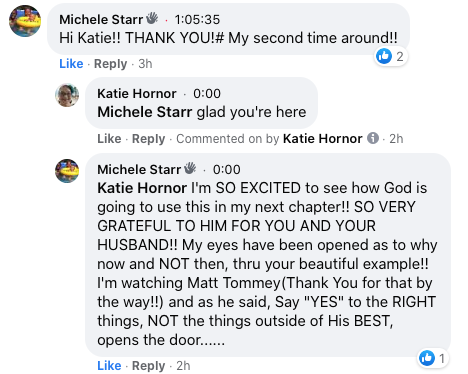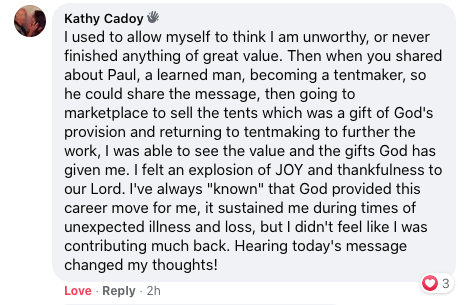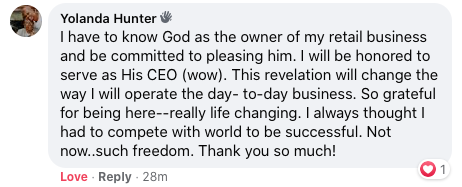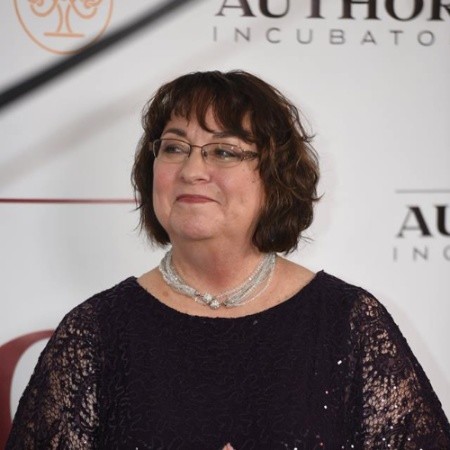 "Katie not only teaches cutting edge business practices, she uses the Bible as her scale to determine if the practice is the next best step for herself and her clients. Her teaching is so intentional and truth based that I feel ministered to with every encounter."
- Myrna Buckles
Your Instructor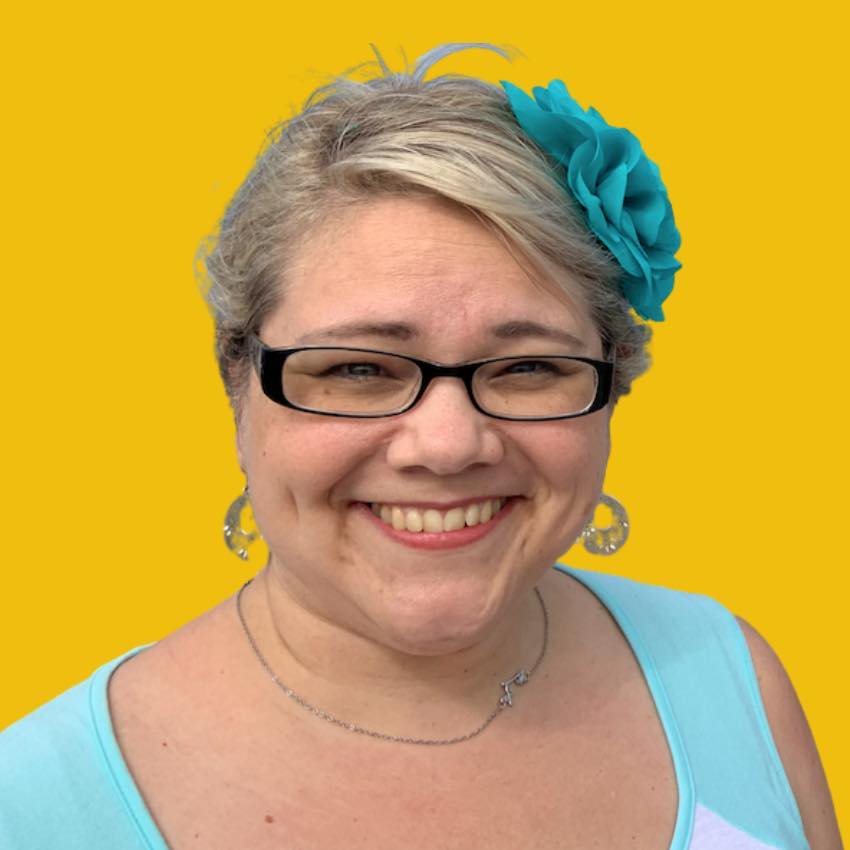 TAP AND KATIE HORNOR began their business career twelve years ago from their kitchen table while balancing a baby on their laps. And in 2021 Katie was named one of the top 10 entrepreneurs to watch by Fox, NBC and CBS. Her Master's degree in Education and extensive teaching experience in different fields has distinguished her as a leader in the world of online course and curriculum development.
Having studied under some of the biggest names in the speaker, influencer & online marketing space, and been invited to the stages of Jeff Walker, Bari Baumgardner, Jessika Phillips and others — Katie quickly became the go-to resource for her "experience first" and "business as worship" methods & mindset.
Katie is a popular Christian author, women's business coach, mentor and international speaker. In addition to the Prek- 6th grade curriculum at Lemonahass.com, Katie has created 25+ online courses, over 50 self-published books, including The Flamingo Advantage™: How to Leverage Unique, Stay Relevant and Change the World ( and 9 other best-sellers), and teaches her business clients to do the same so that they too can change the world for their clients.
The key to the Hornor's success is systems, fun, iteration and submitting it all to the knowledge and leading of God as the Owner of their business.
Solid Bible-based marketing and student experience strategies have helped their clients double their income, retire their spouses, and create businesses they enjoy – all without compromising their faith or their values.
Born in Binghamton, NY in 1979, Katie currently coaches clients from her home abroad in Campeche, Mexico, where they live, managing their homeschool ministry and home educate their five children.
Frequently Asked Questions
What are the dates of this event?
Friday, April 30, 2021 from 11am to 7pm eastern USA (NYC) time zone
Where will the event take place?
This is a live virtual retreat. You can attend from anywhere your device can connect to the internet. You will have the best experience if your device has microphone and camera to engage with others during our break out sessions at the event.
Is this like Katie's other masterclasses?
Yes! The retreat content is based on Katie's super popular "Business with God" masterclass material and has been enhanced to include additional teaching in a brand new format. This one-day training will allow you to come apart, be refreshed, re-focus and hear from God is a greater way through the interactive teaching and experiences provided.
Do I need to be present for the whole day?
Yes, you will get the best experience if you can block out the full day. We have specifically designed this event to feel like a live in-person event. We want you to be there to experience it and participate full out LIVE with us!
Will the recordings be available?
No, we are not offering recordings for the retreat. We have specifically designed this event to feel like a live in-person event. We want you to be there to experience it and participate full out LIVE with us!
Are tickets refundable?
No. All ticket sales are non-refundable.
Can I attend with my spouse?
Yes! This is a family friendly event and we encourage you to attend with your spouse. Some of our attendees have even decided to rent a hotel room for the day and make it a true retreat from the normal routine, to hear from God and clarify their vision around their business.
What do I need to have for the retreat?
For the best experience we recommend having strong internet, a webcam, pen and paper, and a comfy seat in a place where you can block out noise and distractions to focus on the event. We'll be sending the event implementation guide via email a few days before so you'll have plenty of time to print it if you wish to. You may also want to prep meals and snacks in advance to make it easier to grab those during breaks.
Do I need Facebook for the event?
No. The event will take place online. We will invite you to the event Facebook community about a week prior to the event so you can begin connecting with attendees, but it is not required. All of our announcements will come via email.
Can I bring my team?
Yes! We'd love for you to invite your team, and for them to get the most out of it each person will need their own ticket to be able to have their own login and device in order to participate in the breakouts and activities of the day.
Who is this program for?
Believers with a business


Any and every niche
This program includes:
A full day of live streaming instruction (11am - 7pm ET)

Optional fellowship with other like-minded business owners

A private Facebook community

A printable implementation guide
Our Promise To You:
You will leave this event feeling equipped and spiritually refreshed with new understanding of who God is and what that means for your business. You'll have new knowledge and renewed confidence to move your business forward to accomplish what God's created you for and called you to do.
⭐️ ⭐️ ⭐️

Join us April 30, 2021 and Let's Get Out of the Boat!